Cutting Waterjet Plasma Laser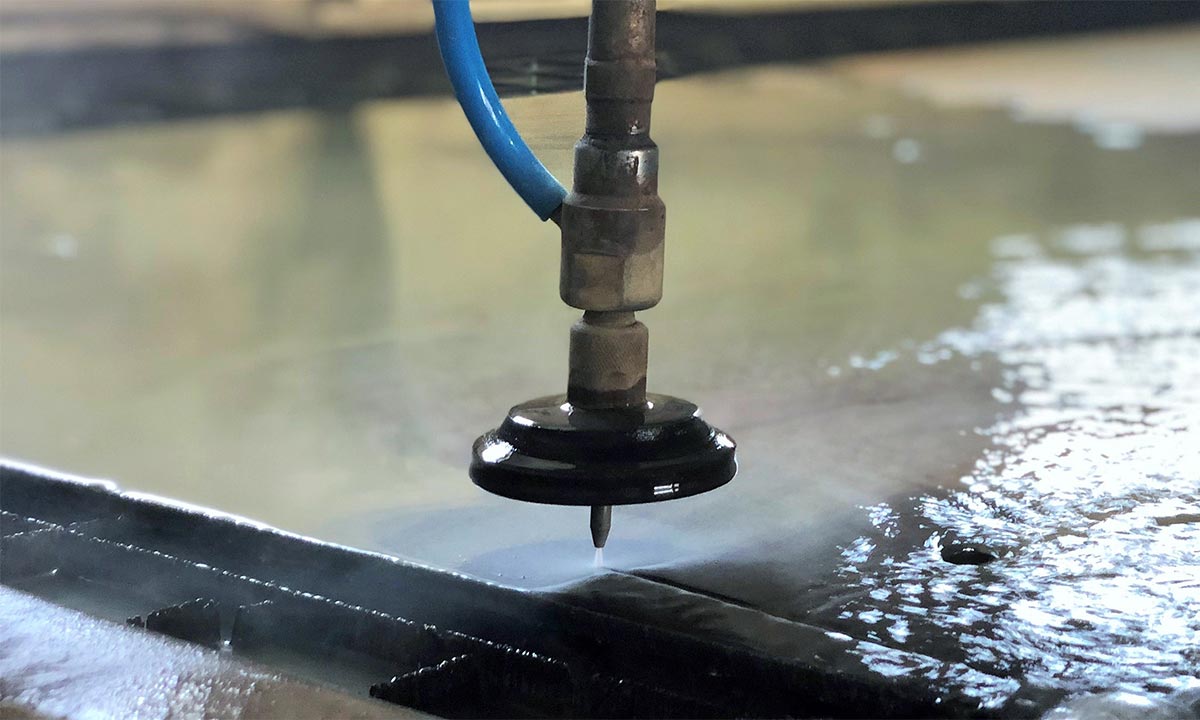 Waterjet technology uses a high pressure water jet which is generated in the pump. The concentration of water flow allows cutting even very hard materials.
Our company offers water cutting services of various types of materials:
Metal (aluminium, brass, bronze, cast iron)
Stone (granite, marble, sandstone)
Ceramics (ceramic tiles, porcelain)
Wood and wood-based materials
Advantages of water jet cutting techniques:
Fast and precise cutting proces
A wide range of thicknesses of details to be cut from very thin to 200mm, regardless of the type of material
The ability to carry out complex and complex projects
Non-deformability of the material under the influence of high temperaturę and mechanical pressure that laser or plasma cutting technology does not allow
The possibility of multi-layer cutting and composite materials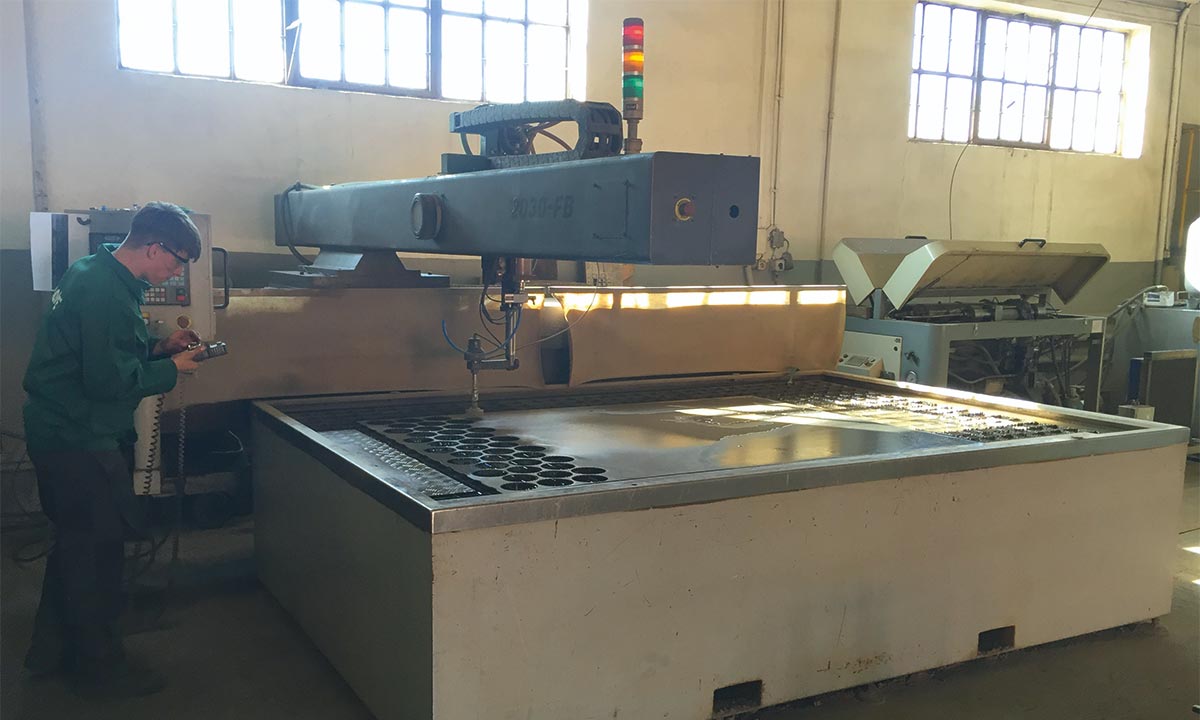 Plasma cutting technology uses a plasma arc for the metal cutting process. We offer mechanical cutting using a CNC plasma cutter with a water table measuring 1,5x3m. Thanks to computer-assisted cutting preparation, we minimize production waste by optimally decomposing details on sheets. We cut alloy steel and carbon steel up to a thickness of 20mm.
We also offer the possibility of cutting metal laser DN1530 with computer CNC control. The advantage is cutting speed and dimensional accuracy.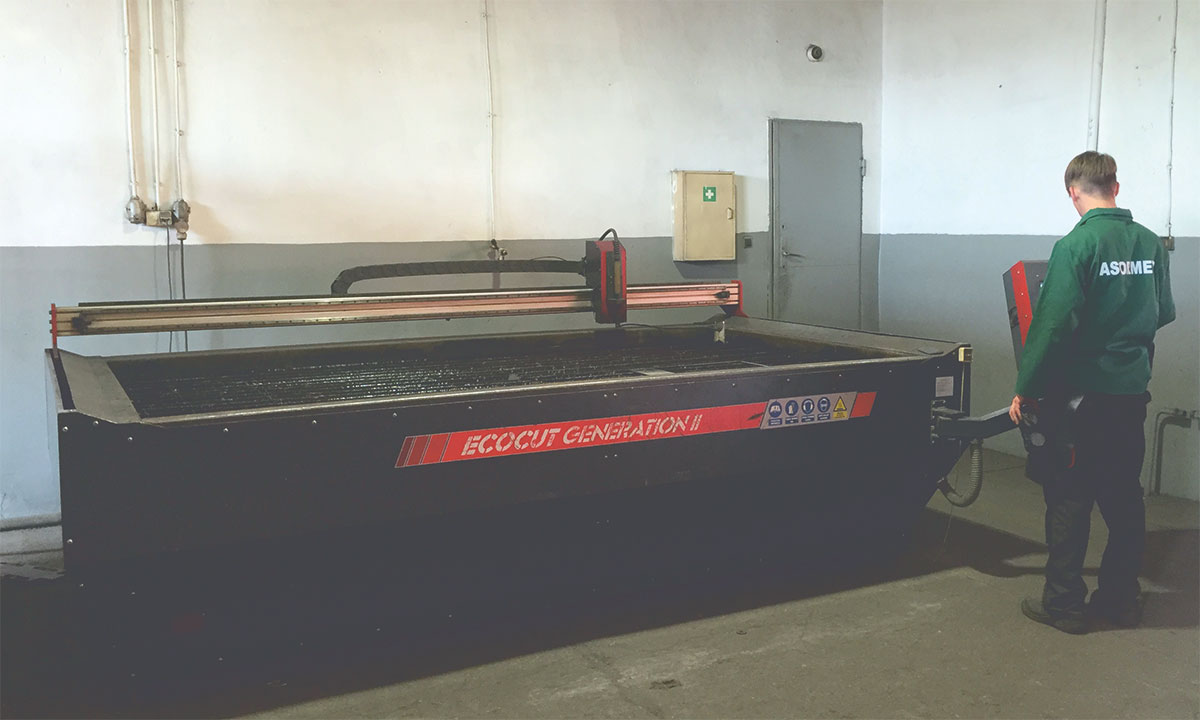 If you do not have a drawing, just sketch and the rest will be done for you!